A Guide to Fighting Online Lending Fraud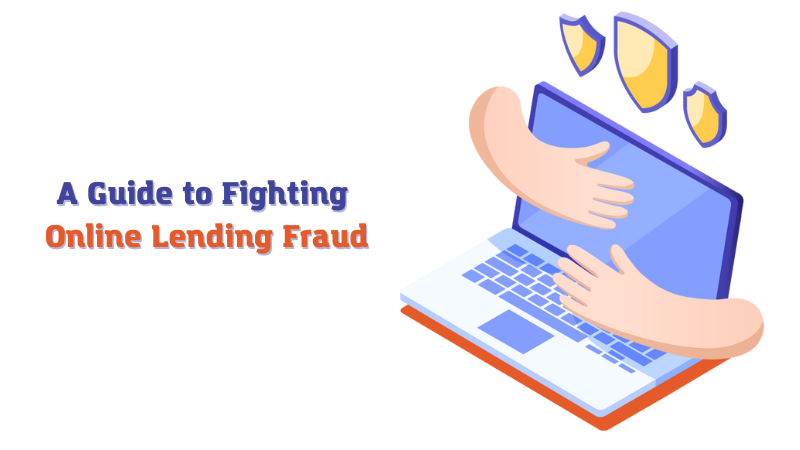 Online payday loans are popular in the USA as they provide access to fast cash in difficult situations. But many consumers still do not fully understand the features of this financial product, which is why there are quite a lot of scammers. They mislead customers and offer favorable conditions with low interest and various bonuses, but at the same time they seek to take away the property of their victims.
In this article, we will tell you about the most common tricks and methods used by scammers under the guise of microfinance institutions. If you are aware of all these tricks, you will be able to quickly figure out the fraudster and not lose your time, money and property.
"Traps" in the contract
This is the easiest and therefore the most common way to deceive an inattentive borrower. Fraudsters add favorable terms to the contract and compose it in such a way that these terms are not visible on a quick examination. The borrower does not read the contract and signs it. The document comes into force, and the fraudster then has the right to demand new payments or possess the borrower's property.
Another variant of contract fraud is its substitution. After the borrower carefully examines the document, the fraudster takes it under some pretext – for example, to further clarify some points. Then the contract is changed to another, with changed conditions. The borrower no longer checks the document, as he or she does not know anything about the substitution, and signs it.
In the third option, the fraudster simply offers the victim to sign additional contracts, most often for the sale or donation of real estate. They explain this with a guarantee of repayment of the debt on time. After that, the attacker registers the transaction for the transfer of housing. The victim learns about this "trap" at the very last moment.
How to protect yourself
The main problem is that such contracts are always drawn up by professional lawyers. All points are spelled out in such a way that no one suspects that something is wrong. If you put a signature on the document, it will be considered valid, regardless of the circumstances. When it comes to court, it will be very difficult for you to prove that you were deceived.
Therefore, always carefully monitor what papers you sign. Read the loan agreement several times, if you feel a catch, refuse to sign it. The same applies to all additional documents – do not sign them if you consider them a trap.
Remember that the contract must always indicate the exact amount of debt that must be repaid by the due date, as well as all penalties and the circumstances for their application. You can find a sample document in advance on the website or in the office of the company.
Obstacles to debt repayment
This is a more complex method of fraud, which is often combined with the previous one. After signing the contract, the lender avoids debt repayment under any pretext. For example, they explain the situation with technical failures.
At the same time, the debt continues to grow, new fines and penalties are accrued on it. It is also difficult to prove that it is the lender who does not give you a refund. At the same time, the organization has the right to transfer your debt to collectors. If the contract contained a clause on the transfer of property ownership due to loan default, then the organization will demand its transfer through the court.
How to protect yourself
Before contacting the organization, check the information about it and its founders. Read reviews on independent websites. If you see a lot of complaints about debt collection, then choose a more reliable organization.
An honest payday loan provider always reports technical failures to its customers on the website or via SMS. Sometimes they may extend the loan term payment until the problem is fixed.
"Sudden debt"
This is another type of fraud, which is often associated with "traps" in the contract. The borrower usually repays the initial loan size+ interest. But after a while, it turns out that the borrower still has to pay some amount, for example, a money transfer fee or an insurance premium. Interest continues to accrue on this debt.
At the same time, the contract does not indicate any additional payments, or this information was hidden by complex wording and small print. The fraudster can also explain this situation as a unilateral change in the contract for some reason – for example, because of the difficult situation in the economy.
Often, scammers explain "sudden debt" as an incompletely repaid loan amount. They could recalculate the total loan amount before payment using a different interest rate and could "forget" to warn the borrower about this. However, these funds still need to be returned.
How to protect yourself
As always, read the contract carefully. Check with the manager if there are any additional payments and commissions, and whether they can be waived. Remember that a reliable organization always indicates all the terms and conditions in the contract – this is one of the requirements of the payday lending law.
After you pay off the loan, ask for a zero debt certificate. It will be proof that you have fulfilled all your obligations to the company. If you applied for a payday loan online, you will receive an electronic version of the certificate. Print it out or save it to your computer.
Loan advance payment
Getting the victim into debt is not the only goal of scammers. Often they try to get money in some other way.
For example, the organization will require the borrower to pre-pay some amount of money – for example, for a credit check, loan insurance, or notary services. The amount is always small – usually $20 to $30, and therefore seems insignificant. After the victim pays, the organization cuts off all contact and disappears.
Sometimes the lender will offer you to join a cooperative to get loans on better terms. There is also a small fee for membership. Then the organization will require to attract additional members to the cooperative and pay new contributions. However, they will refuse to issue loans for any reason. This means that this is a financial pyramid disguised as a microfinance institution.
How to protect yourself
Remember that an honest microfinance company will never take an advance payment from a client under any pretext. All costs associated with the application and transfer of funds are covered by the company.
Borrower data theft
A microfinance institution is often masqueraded as scammers who collect personal information from their victims. For example, the organization offers to make a copy of your identity documents to conclude an agreement or leave the government-issued ID as a pledge. Then the scammer uses these documents to take loans in your name and disappears.
Also, a fraudster can steal your bank account or electronic wallet details. When making a transfer, they will ask you to enter a three-digit security code and a card PIN, or your wallet password. After confirming the application, the company will report a technical failure and also disappear. They use your card or e-wallet details to withdraw money.
How to protect yourself
Do not give your identity documents or a copy of them to company employees and do not leave them as a deposit. When applying for a payday loan online, do not send scanned copies of documents. If the organization still requires a copy of any papers to apply for a loan, then check its reliability in advance and study information about it on different sites.
The same goes for your bank cards and wallets. Do not leave their details on suspicious sites. Remember that even bank employees do not have the right to request a PIN code, logins and Internet banking passwords. Make sure that the website works according to a secure protocol – its address must begin with "https://".
You can apply for a virtual card to get a loan with it. Then you will not tell the lender the details of your main card. But not all organizations accept such cards for transferring money.
How to check if a lender is legitimate and spot scams
Identifying an honest organization that does not deceive its clients is quite simple. You need to remember a few simple things:
A reliable organization always has a license to issue payday loans in the state you live in. You can check it online. The license number is also indicated on the organization's website;
A legitimate lender makes publicly available all important information, such as their physical address and phone number. You can find them in the "Contact Us" section. The same applies to the terms of the loan and the sample agreement;
Trustworthy lenders will not rush you when applying for a payday loan. After making a decision, they give you some time to finalize your decision. After this time, you can confirm the application and conclude an agreement or refuse the loan;
Also, a good lender will never ask you for any advance payment when applying and will not take your personal documents as collateral;
You should always be able to clarify all loan terms and repayment procedures with a company employee. Large organizations are trying to provide 24/7 online support for their customers.
Choose only reliable lenders and be sure to pay attention to all the nuances listed above.
If you are lost on a variety of offers, you can use popular connection services that match potential borrowers to legitimate lenders from their network. Today, you can find a legitimate lender in a few clicks and even apply for a payday loan online: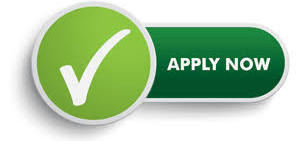 If you are careful when choosing a loan provider, comply with the terms of the contract and adhere to the payment schedule, then the payday loan will most likely become great support and will not bring additional problems with it.
Conclusion
Always be careful when applying for a payday loan. Before applying, check the availability of all necessary documents, study all the terms and conditions, read the ratings and customer reviews.
So, you can protect yourself from online lending fraud by following a few simple rules:
Carefully study the contract and other documents that you sign to avoid "traps";
Study information about the lender, pay attention to problems with debt repayment;
Once you pay off the loan, take a zero debt certificate;
Avoid companies that require you to pay up front when applying for a loan;
Do not give suspicious organizations your identity documents and bank account details.
If you ever encounter a fraudulent lender, report it to the police as soon as possible.