8 Options to Consider if You Need Cash Now
Anyone can have an unforeseen situation when money is needed urgently. Not everyone has a financial safety cushion. So, what are the options to get fast cash for emergency needs?
Borrow from relatives and friends
When money is urgently needed, you may ask relatives or friends for financial help. At first glance, this is the easiest option: you do not need to provide proof of identity and income, pay interest, and it's easier to agree on a term. Sometimes the parties draw up a receipt or more often make an oral agreement. All this is possible if you have relatives and friends who are ready to lend the necessary amount.

But there are also pitfalls: not everyone is ready to ask for help and talk about their problems, and not always relatives or friends can (or want) to lend money. Remember the proverb: "If You Want to Lose a Friend, Loan Them Money."
If, nevertheless, you have close people who are ready to lend you money, then do not abuse their kindness and return the money within the agreed time. But before that, think about whether you're willing to risk a good relationship if something goes wrong.
Bank loan
There are enough offers from banks, so you'd better spend a little time carefully studying the advantages and features of each type of loan. Compare them and choose the most advantageous option. Do not forget to check whether the bank has a valid license to issue loans.
First, select the purpose of the loan. There are several types of bank loans: home equity loans, mortgages, car loans, construction loans, student loans, etc.
Please note: banks often offer more attractive lending conditions to existing customers than to new ones, perhaps you have a bank account for wage deposits. Nevertheless, if you are not a client of a bank, keep in mind: many banks have special promotions or conditions for new customers. Check out special offers and promotions.
The main advantage of getting a loan from a bank is the ability to borrow up to $100,000. But if you need a small loan ($100-$2,500), then you can use other loan products to speed up the process.
Payday loans
A payday loan is a short-term loan for a small amount — typically $1,000 or less — that's meant to be paid off with the borrower's next paycheck. Loan terms vary from 5 to 31 days. It is important to note that payday loans typically come with higher interest rates than traditional bank loans. But it has some obvious advantages: easy application 24/7, high approval rates, no paperwork, relaxed borrower requirements. If approved, you can expect to have the money in your bank account as soon as the same day – often, within 1 hour. The funds can be used for whatever purpose. So, payday loans are perfect for a short-term, emergency expense. Today, you can even apply for a loan online, from the comfort of your home: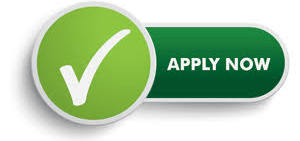 Credit card
A credit card allows you to make purchases here and now, or rather, use bank funds without paying interest during the grace period. The client receives the money immediately, but it must be returned within the grace period (each bank sets its own grace period), otherwise the bank will begin to accrue interest on the debt amount. Please note that the bank charges a fee for using the card. But the commission is certainly cheaper than the interest on the loan.
A feature of using money from credit cards is that you can pay for any goods or services without withdrawing cash. You should bear in mind that a commission is charged for cash withdrawals from credit cards and often it does not involve activation of the grace period, which means it increases costs. In addition to the grace period (from 50 to 100 days), the bank usually offers various bonuses: increased cashback, free account replenishment, etc. In addition, in some banks, you can increase the credit limit remotely using a voice assistant. You will receive an answer within 5 minutes.
POS loan
Point-of-sale (POS) loans offer the opportunity to buy a product now and pay for it in installments. Such loans are issued for certain goods directly at their points of sale. Usually POS lending involves relatively small amounts – within the cost of a particular product; most often POS-loans are taken for the purchase of household appliances, computers, mobile phones. There are some downsides: high rates – approximately 30%, you cannot get cash, such loans can be used only for the purchase of certain goods, and short lending terms.
The key benefits are as follows: you get the product or service you want or need right away, the whole process takes place in the store, and you do not need to provide a lot of documents: typically, you only need a government-issued ID.
Pawnshop
Pawnshop services are always in demand and represent an exchange: you exchange valuables for money with the possibility of subsequent redemption. Almost all valuables are accepted:
household appliances and electronics;
antiques;
audio and video equipment;
jewelry and jewelry.
When handing over a thing to a pawnshop, you should bear in mind that there is a certain pawn shop redemption period, after which your property will be put up for sale. In addition, the value of the thing during the assessment is significantly reduced, and the client receives 30-50% less than its real value. Other disadvantages of taking a pawnshop loan are as follows:
commission for storing things;
no compensation for damage or breakage of the pledged item;
you must repay the loan in full plus the small fee in order to get their item back.
This way to get money is not bad if there is property that you don't mind pawning, otherwise you can sell an expensive thing at a price lower than the real one.
Sell ​​the stuff you no longer need
A good way to get money for free is to sell old stuff. Even if it seems to you that you have nothing to sell, you should think carefully about this option. Perhaps you have unwanted clothes and equipment in good condition. There are a lot of online platforms like Facebook Marketplace or Poshmark that you can use to sell your unwanted stuff. You can use the services of thrift stores or go to the flea market.
Tips for a quick property sale:
Make a discount of 15-20%. And to draw attention to your product, use the words "SALE!" or "DISCOUNT!" in your ad. It is important to indicate that the discount is limited in time.
The key to a successful sale is good product photos.
You need to describe your product in as much detail as possible, as well as the conditions for its transfer (home, pickup, delivery, etc.).
Find a part time job
If you do not have a job, then it is better to look for one by sending out resumes and looking for options with a good salary. But if you have a job and you still need extra money, then a one-time part-time job is what you need.
Assess your skills and inclinations and consider the following services:
babysitting;
walking the dogs;
cleaning up;
doing hair;
organizing an event;
working as a courier on the weekend;
playing a musical instrument at someone's party;
fixing the computer or installing the necessary program;
making minor repairs;
help with homework;
writing a paper for a student.
This is not a complete list of part-time job opportunities – think about what services you could offer!